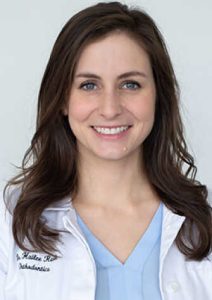 My name is Dr. Hailee Rask, and I love my job! I am drawn to orthodontics because I get to use my creativity and my attention to detail to help my patients become healthier and more confident.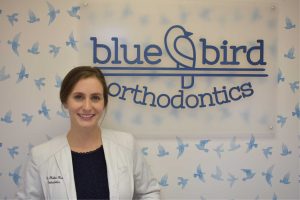 Bluebird Orthodontics offers aesthetic solutions for people who want to straighten their teeth but do not want a mouth full of metal. With the technology available today, you do not have to choose between misaligned teeth and braces. I have spent my career tackling a wide variety of cases with Invisalign® clear aligners and taking additional courses to improve my treatment design. I now treat cases with aligners that other talented orthodontists would classify as "braces only." My goal is to provide my patients with a custom orthodontic treatment plan that looks good, feels good and (most importantly) is effective! As a dentist and a Board Certified orthodontist, my goal is to make sure you can trust that your treatment will be properly diagnosed and explained to you so you can feel confident about investing in your smile.
A little about me:
I am from Mandeville, Louisiana, which is a suburb of the city of New Orleans. My higher education journey began at Tulane University, where I graduated summa cum laude from the Honors Program with degrees in cell and molecular biology and public health. As an undergrad, I researched biofuels and alternative energy, which is still one of my favorite topics! However, I wanted a career where I could directly serve people, so I decided to go to dental school. I earned my DDS at Louisiana State University School of Dentistry, graduating at the top of my class and with awards for excellent clinical skills. I then completed my residency in orthodontics and dentofacial orthopedics at the University of Texas. While in residency, I published research comparing treatment outcomes of Invisalign® treatment with traditional braces.
After my specialty training, my husband, Damian, and I decided we were ready for a change of scenery! So, we relocated with our dog, Chuck, to Utah. And we love our new mountain home! We live in Highland Park, and in our free time, we enjoy the outdoor activities Utah has to offer, like hiking, camping, biking and skiing. I enjoy painting and drawing, and my husband enjoys building furniture, so you can often find us in the garage making masterpieces.