Here at Bluebird Orthodontics, we are proud to offer Invisalign® clear aligners exclusively. Our skilled orthodontist and team offer clear aligners to ensure that your treatment is comfortable and aesthetic as well as effective. We invite you to call us at 385-500-7082 to learn more about Invisalign® treatment in Salt Lake City, Utah, and schedule your personal consultation with Dr. Hailee Rask.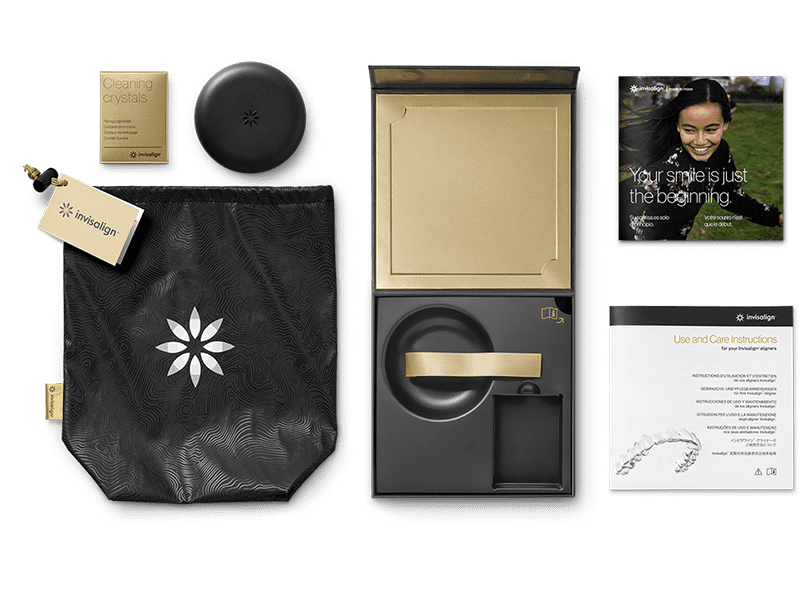 There are numerous reasons to choose Invisalign clear aligners for your orthodontic treatment. They appear invisible when worn, meaning you can enjoy tooth-straightening treatment without anyone noticing. Unlike metal braces, Invisalign aligners are made from clear, BPA-free plastic that fits snugly over your teeth, making them a discreet option for people who may feel self-conscious wearing traditional braces. They are also more comfortable than traditional braces, which use wires or brackets that can become irritating to your mouth.
Invisalign may be a great option for you if you are have some orthodontic issues, such as gapped or crowded teeth, and are looking to improve the appearance of your smile without the discomfort of traditional braces. Our experienced orthodontist can help you during your initial consultation to decide if Invisalign is the best treatment for you. During the consultation, our orthodontist will examine your teeth and discuss your options for Invisalign or other orthodontic services. Our dental team will also be available to answer any questions you may have so you can make an informed decision.
With Invisalign, you can enjoy beautiful, healthy teeth without anything blocking your smile. To learn more about how Invisalign can transform your smile, call us today and schedule a consultation with our orthodontist.