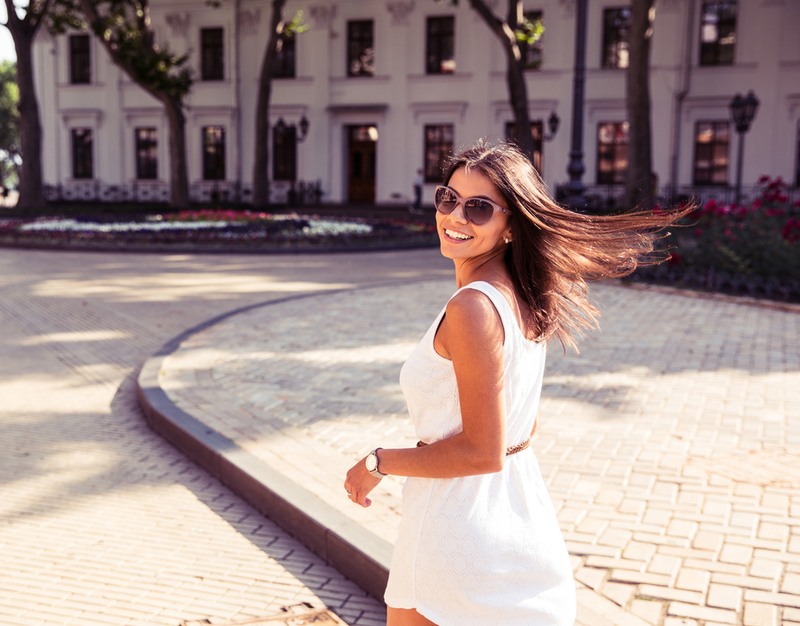 In the past quarter century, Invisalign® has revolutionized the field of orthodontics by providing a radically different tool to straighten your teeth. Clear aligners are more discreet and acceptable to a wider population than traditional metal braces. Here is a brief history of Invisalign and the development of clear aligner orthodontics.
Removable Orthodontic Appliances
The concept of using removable appliances to move teeth can be traced back to the 1940s when the orthodontist, Dr. H.D. Kesling, explored the idea of using a series of rubber retainer-like appliances to move teeth into better positions. Several other doctors expanded on this idea through the end of the twentieth century, but the treatment was not commonplace because it required significant lab work and could only improve very mild alignment issues. The materials and technology available were simply not advanced enough to make this concept a practical reality.
Align Technology and Invisalign® Orthodontic Aligners
In 1997, the missing piece of this treatment modality was identified. Stanford University graduate students, Zia Chishti and Kelsey Wirth, founded Align Technology with the goal of developing a system that utilized computer technology and 3D printing to design a series of customized clear aligners to straighten teeth. Align Technology debuted Invisalign orthodontic aligners to the market in 1999. Invisalign rapidly gained widespread popularity with consumers who wanted a less noticeable and comfortable orthodontic treatment option.
Technological Advancements and SmartTrack®
Over the years, Invisalign has pioneered significant technological advancements. The introduction of digital scanning and computer-aided design (CAD) allowed for more precise and efficient treatment planning while removing the need for alginate impressions (everyone's least favorite experience!). Additionally, the company's development of SmartTrack® material and use of composite attachments has improved the aligners' effectiveness.
Other Clear Aligner Systems
As the success of Invisalign became evident, other companies began developing their own clear aligner systems. Today, there are several clear aligner companies available in the market, including ClearCorrect, 3M™ Clarity™ Aligners, SureSmile, and Spark Aligners. These systems offer similar benefits and treatment approaches as Invisalign. Each orthodontist chooses to utilize the clear aligner company that works best for their patients and treatment philosophy.
Clear aligner treatment has come a long way since its inception and it continues to evolve. It is popular with modern orthodontists because technological advances have made the product more efficient and effective, leading to treatment outcomes that are comparable to traditional braces. Clear aligners have also gained significant popularity with patients of all ages due to their aesthetics, comfort and convenience. Being able to remove your aligners for eating, brushing and special occasions is something that is a huge advantage compared to braces. Clear aligner orthodontics, pioneered by Invisalign, has transformed the orthodontic industry by providing an alternative way to improve your smile.
Call To Learn More 
Our experienced team at Bluebird Orthodontics is proud to offer Invisalign® clear aligners exclusively for our patients seeking their best smile. Our skilled orthodontist, Dr. Hailee Rask, and her team offer clear aligners to make sure your treatment is both comfortable, aesthetic and effective. Please call 385-500-7082 to learn more about Invisalign® treatment in Salt Lake City, Utah, and schedule your personal consultation!